Compensation Advisors Helping You Retain Talent
Your company's most valuable asset is its employees. Which employees provide the most value to your company? Are you compensating them accordingly?
An unbiased, strategic approach to compensation
We help clients tackle their HR and compensation challenges. We create and implement custom human resources and compensation strategies to ensure you retain the right talent – those employees who will help your company thrive. Whether your company is small to middle market, has two to 10,000 employees, or somewhere in between, you can trust the experts at McDermott Associates to develop plans that are right for your vision and strategy.
We design pay and incentive programs for executives and employees that reinforce your organization's growth plans. We are expert at developing executive compensation, employee incentive, and sales compensation plans, as well as base pay programs, and board of directors' remuneration plans.
We run annual and custom compensation surveys for selected industries. These provide reliable, third-party data to help you compare your compensation packages to your competition and the broader market.
We work with you to design an organizational structure appropriate for your organizational goals, then ensure processes, talent, rewards, and metrics are aligned with your company's strategic direction.
Our consultants design performance appraisal systems that improve employee engagement, reduce costs, grow sales, and improve management control.
Link your succession plan to an effective compensation strategy by working with our senior consulting team, and you'll be better positioned to retain and motivate your key employees.
We create job descriptions focused on "why" work is done, rather than the lists of tasks that describe "how" work is done. As a result, your company's job descriptions become useful tools for recruitment, selection, and appraisal.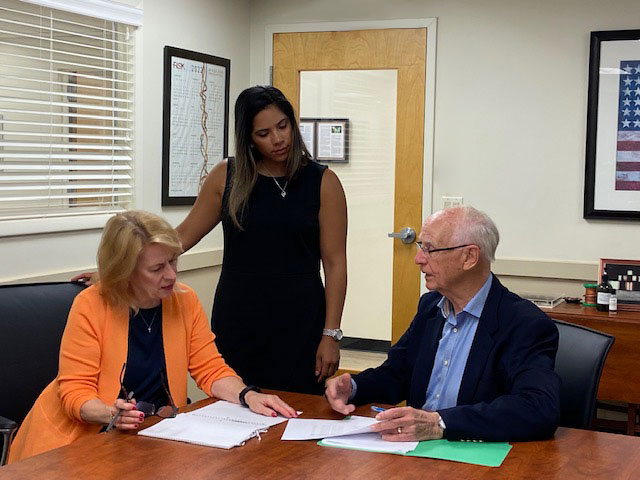 Founded in 1985, D.G. McDermott Associates, LLC, is a Red Bank, New Jersey, management consulting firm that provides practical human resources and compensation consulting to companies throughout the world. Company founder Don McDermott is a recognized authority in the field of human resources and compensation consulting. Don founded the company with a passion for providing hands-on, personal service to his clients. Such service has become the hallmark of our reputation.
"Don understands the needs of UMH. He gets us, that's why we appreciate working with him. He's a great resource because he brings objectivity and insight. He doesn't hesitate to push back when it is in our best interest. He listens to what we want to have done and carefully designs a strategy to execute our objectives."
Larry Carlson, President/CEO United Methodist Homes of NJ
"Don McDermott did a great job putting the plan together. He understood our needs and challenges and he listened to us. He brought value to the language that backed up the plan. Don made my job easier, no doubt."
President, New York-based industrial supply house
"I trust Don. He's a thoughtful guy. He encourages you to take a deep breath and look at the big picture. I would absolutely recommend Don and his team."
Chris Donahower, COO, Integrated Media Solutions
"We continue to work with Don because he listens. We've used a variety of consultants at Farbest and most seem to push their own agenda. Don, on the other hand, is careful to hear what it is that we want. He brings questions, examination and due diligence. That's how he gets to know our challenges and why we continue to work with him."
Dan Meloro, CEO, Farbest Brands
Request an Initial Consultation
Discover the benefits of working with our compensation consulting experts.